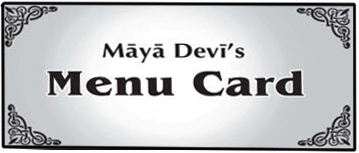 This year, the Gaura Purnima festival in our temple started a day before Gaura Purnima. I set off for the temple in a city bus. As usual, I purchased my regular ticket for Rs. 8. I suddenly realised that a new ticket for Rs. 20 was launched with which one could roam throughout the day anywhere in the city in on any bus. Although I was chanting, my mind started lamenting Oh! I should have purchased that twenty rupee ticket as I was scheduled to come to the temple in the evening also. With this ticket I could have shuttled as many times between my home and the temple.
By now, I had finished four rounds of chanting. I say "finished" because my disturbed mind had nearly finished off the credits of chanting these four rounds. Now, I paused my chanting and took a break for self counselling: "How foolish and sticky this mind is! It is lamenting for an insignificant loss of Rs. 15- 20 as if I had lost crores. And this lamentation has messed up my four rounds of chanting. What is a greater loss than this? Money can be procured again but who can reimburse those four rounds of chanting the holy name?"
I realised that Maya devi had again tricked me. As soon as a devotee starts chanting, she appears before him like a waiter appears before us when we enter a restaurant. The waiter carries with him a menu card. On this menu card are listed the names of various attractive items available and ready to be served. Also, besides each item we find its price (e.g. Paneer Palak- Rs. 50/-, Cheese Pizza-Rs 225/-). Similarly, maya appears before us with her menu card as soon as we start chanting. Her menu card also has many attractive items along with their prices. (See the menu card below)
We, like fools, prefer to feast on Maya devi's items instead of relishing the holy name. Maya devi knows very well that if chant sincerely we will go back to Godhead. So she keeps alluring us with her menu card. She has a tailor-made menu card for every one. All these items stop the soul's journey to the spiritual world as they are filled up infective agents which keep us chronically infected with inattentiveness and insincerity. So, if you want to enjoy the fruits of the nutritive holy name, just ignore this Maya devi's menu card as it will lead to indigestion of the holy name. The only way to not get allured by Maya's menu card is the thorough conviction that no work is more important than attentive chanting.
Yugavatara Dasa is a lecturer in anatomy in a medical college in Mumbai. He is a regular contributor to the Marathi edition of BTG.