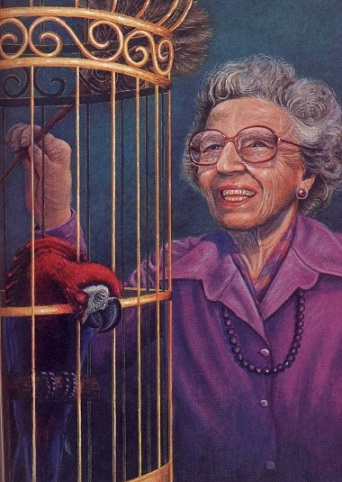 I am a green parrot in the golden cage studded with diamonds where emaralds blaize.
My master, a diamond merchant by name, Across the seven seas, they speak of his fame.
She daily polishes my golden cage which when glitters, puts the sun to shame !
But not so frequent am I served meals For the master says, "One is enough for a week !"
What will happen to me I wonder If polishing the cage is more important than my hunger ?
Someday I shall die of starvation And my cage will remain a symbol of glorification !
From this short tale, there is something to tell: We are different from the body in which we dwell !
Our body is the cage and our soul the parrot.
We just polish the covering forgetting that the soul is crying!
Food for the soul is a simple thankful prayer, Which me, you, anyone can say, O dear ! It is not a weekly or monthly affair to think of the Lord, But to daily thank him for all the ease we have got ! Simple and clear is the message –
Feed the Soul And Achieve Your Goal !